Moving company Vrachttaxi
We do removals 7 days a week within Amsterdam and region
Moving company Vrachttaxi
We do removals 7 days a week within Amsterdam and region
Moving with or without moving lift
We are an affordable moving company based in Amsterdam. We take care of removals with moving lift or rope and wheel in and around Amsterdam.
What do we offer?
Fast, professional, 7 days a week and on an hourly rate. You choose how much service you need, which van and whether you want to use a lift for moving. All depending on your needs and budget. Our moving lifts and movers are separately available per hour. We give a clear picture of the rates and conditions. For over 15 years our team consists of enthusiastic, motivated, customer friendly movers and office staff. We stand for reliability, honesty and a personal approach so you can move without any worries. Give us a call or use the application form to get a quotation and our M3-calculator. We gladly inform you about the possibilities. Your satisfaction is our best advertisement after all!
Moving Company Amsterdam: Vrachttaxi!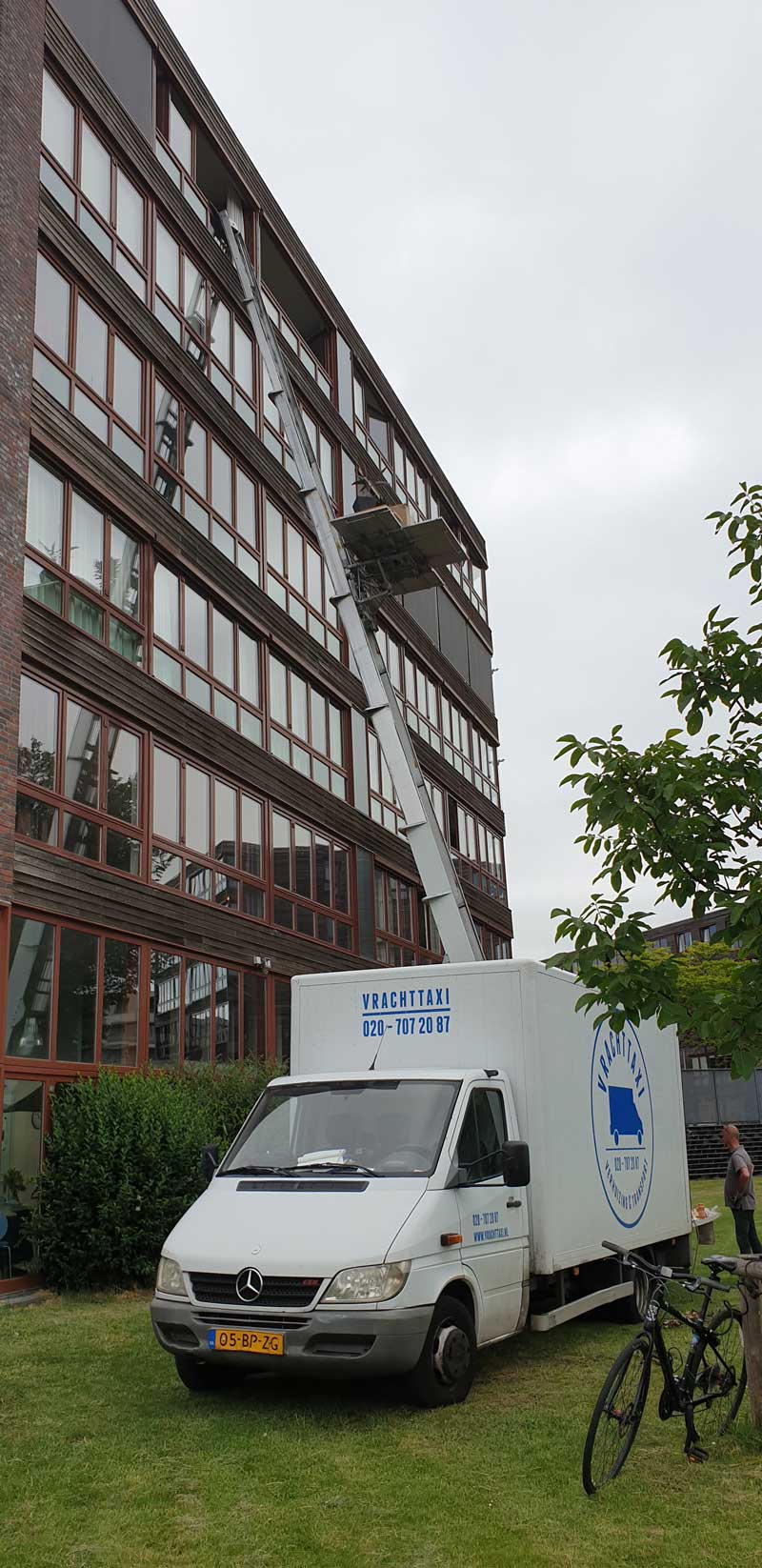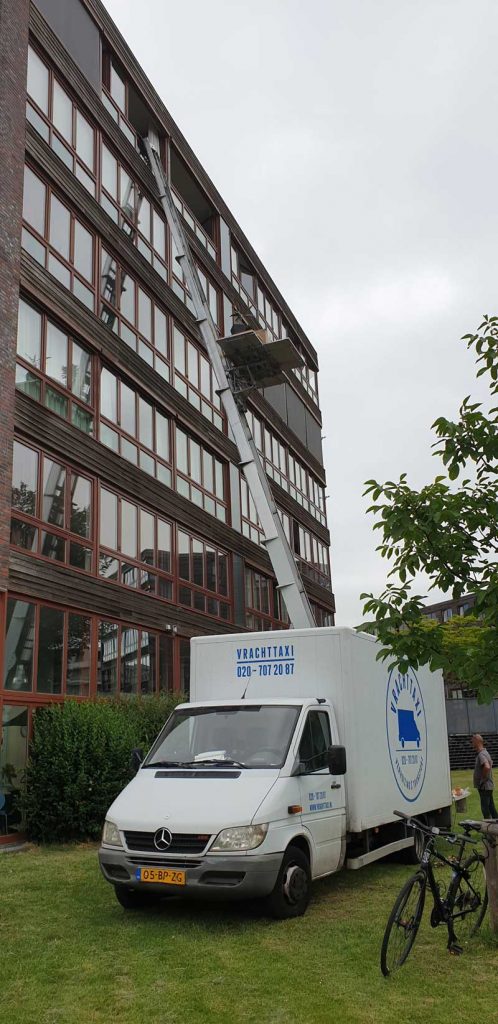 M3-calculator
Use our cube calculator / m3-calculator to check how much you have to move
Make an estimation of how many cubic meter you have to move with our M3-calculator. You can use our application form or give us a call. We're glad to help with our moving company in Amsterdam!